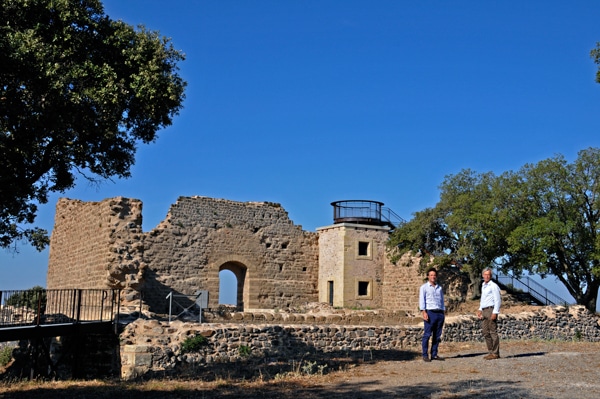 Over the centuries
Ancestral history
Domaine Montrose and its surroundings have been inhabited for millennia.
During Antiquity, it was likely a Roman villa. "The Valros Tower" next to our vineyard was a Carolingian necropolis and then a stronghold in the Middle Ages.
Since the 16th century, we have made wine at Montrose, as evidenced by the underground tanks beneath the wine cellar.
In 1701 our ancestor Joseph Alazard received the Three Lizards coat of arms. In homage to him, it adorns all of our bottles today.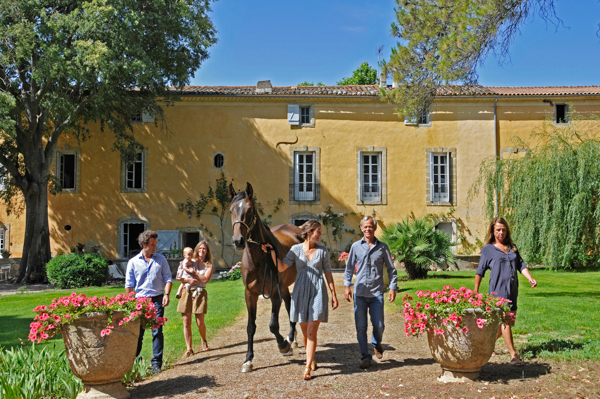 For nine generations, the estate has belonged to the Coste family.
More than just a winery, Montrose is an animated place of life and sharing.
Our ancestral savoir-faire and a commitment to each moment allow us to create exceptional wines.
Montrose is situated in the South of France in the Languedoc, a few kilometers from Pézenas and the Mediterranean Sea. The vineyard around the winery is planted on a range of rather unusual terroirs:
Clay-limestone: balanced soils, fresh and filtering
Villafranchian terrasses: small round pebbles, naturally poor in nutrients. They are typical of our appellation
Volcanic: we are fortunate to have vines planted on the slope of a volcano.
This assortment of terroirs gives our wines a unique personality.